About the company
Bogreservatet is a Danish publishing house, founded in the spring of 2012,  which primarily publishes translated literature for the Danish e-book market.
"Bogreservatet" means "book reserve" or "book sanctuary", the name reflecting a wish to conserve and diversify quality literature, an endangered species in the Danish book market.
Bogreservatet translates, edits, and publishes selected  literature. In addition to publishing new literature, Bogreservatet acquires rights to titles that have already been translated and published in traditional paper format in order to make  these titles available for Danish e-book readers.
In short: The purpose of Bogreservatet is to create a modern framework for high-quality, long-lasting literature, and in so doing to give the Danish readers access to different worlds of litterature.
About the founders:

Mr. Jesper Klint Kistorp (born 1955) holds a degree in Danish Language and Litterature from the University of Copenhagen and has extensive experience as an editor and translator of English and Swedish authors into Danish. He has worked as an editor at one of the larger Danish publishing houses and has translated a considerable number of authors, among others  Adam Hochschild, Lars Kepler, Jon Krakauer, John Ajvide Lindqvist, Liza Marklund, V.S. Naipaul, Karin Slaughter, Lars Sund and  Kjell Westö.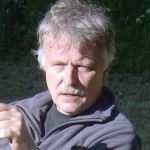 Mr. Ole Thorslund Andersen (born 1955) holds a diploma in professional languages (English and French) from the Aarhus Commercial College and a master degree in Forestry from the Royal Veterinary and Agricultural University of Copenhagen. He has worked for 20 years in development assistance with natural resource management, different aspects of project preparation, management and supervision as well as with international finance in Latin America, Africa and Europe. Besides, he has worked as a literary translator.
Details about the company
:
Address
:
Bogreservatet
Elmevej 14
4681 Herfølge, Denmark
Telephone:
+45 2812 5048
Homepage:
www.bogreservatet.dk
e-mail:
info@bogreservatet.dk
jkk@bogreservatet.dk (Jesper Klint Kistorp)
ota@bogreservatet.dk (Ole Thorslund Andersen)
CVR (registration number):
34464669
Bank:
Sydbank, 6400  Soenderborg, Denmark
Account No.: : 8010-1439414
IBAN: DK74 8010 000 1439414